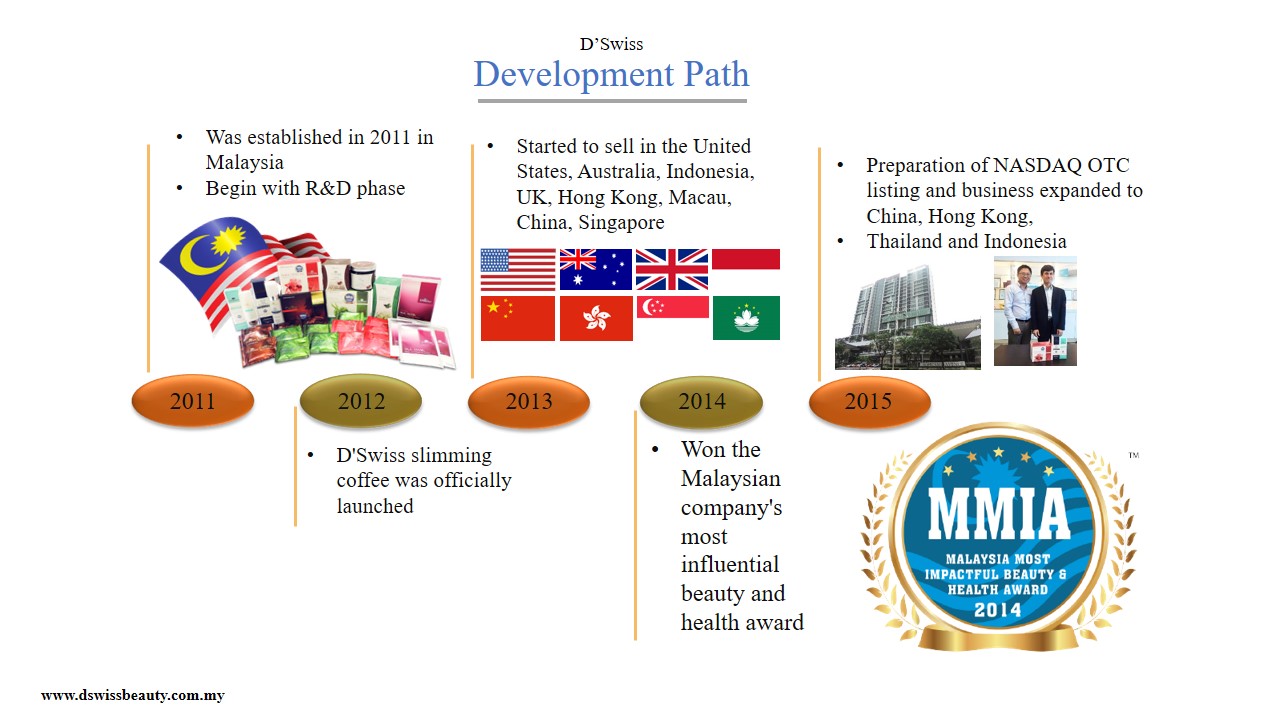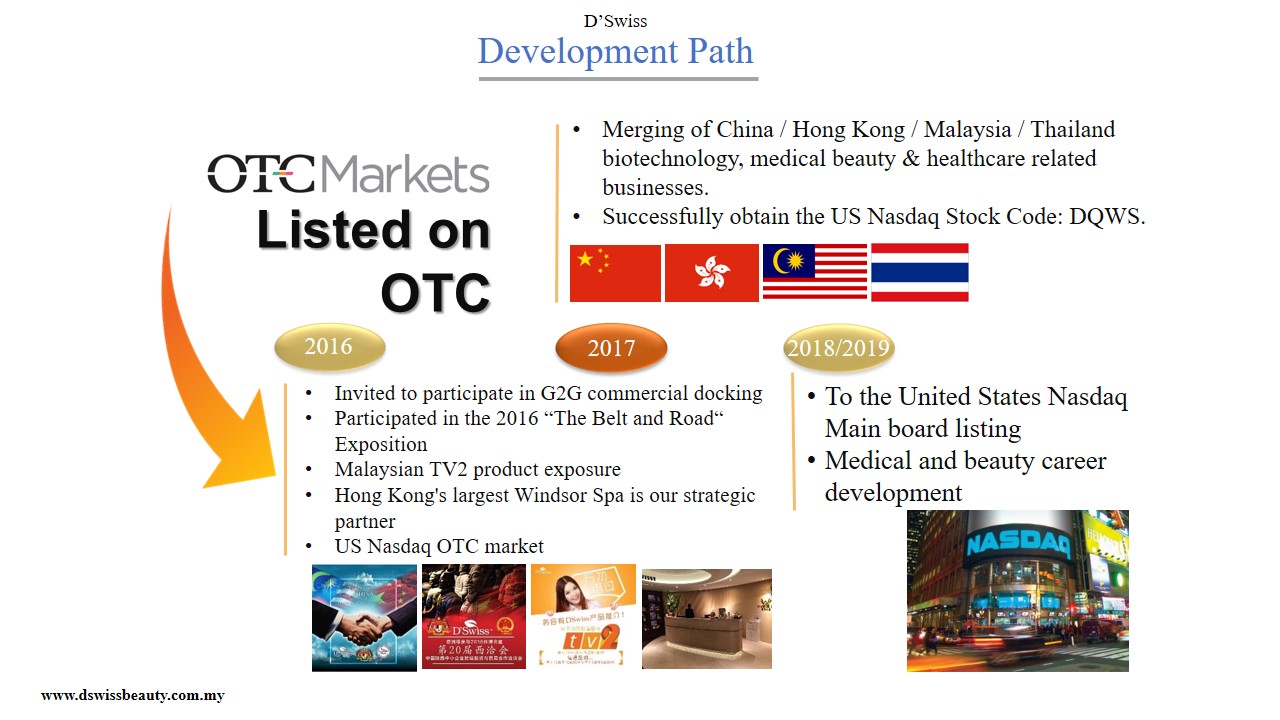 About D'Swiss:
2011
Established in Malaysia in 2011.
Initiated product Research and Development.
2012
Introduced D'Swiss Slimming Coffee to the market.
2013
D'Swiss products selling to end users in United States, Australia, Indonesia, United Kingdom, Hong Kong, Macau, China and Singapore.
2014
Awarded the Malaysia Most Impactful Beauty and Health Award.
2015
Prepared for OTC listing.
Expanded business to China, Hong Kong, Thailand and Indonesia.
2016
Invited to Government 2 Government event.
Participated in China's 'One Belt One Road' development strategy and framework.
D'Swiss products launched on Malaysia's TV shopping channel, rtm2.
Strategic collaborations with Hong Kong's largest SPA.
Successfully listed on OTC.
New product innovation that is capable of improving skin health via epi-genetics science with the potential to influence the skin quality of the off-springs.
2017
M&A with biotech-related beauty, health and wellness companies in China, Hong Kong, Malaysia, and Thailand.
2018